...an Independence Day lunch.

For lunch today, T ate the following...
star-shaped sandwich on

white

bread with

blue

edible glitter

white

popcorn in

red

,

white

, and

blue

muffin tin liners
applesauce with

red

,

white

, and

blue

star sprinkles

white

milk in a

red

cup
...all served on a

red

Solo plate on

white

and

blue

placemats.
Did you notice the star stickers on T's
white
napkin?
;o)

Did you know...?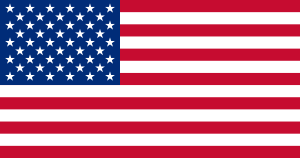 The official national colors of the United States are red, white, and blue.

The exact red, white, and blue colors to be used in the national flag of the United States of America are White, Old Glory Red, and Old Glory Blue...as specified with reference to the CAUS Standard Color Reference of America (10th edition).*

Although the colors did not have a specified meaning at the time the American flag was adopted, they did for the Great Seal of the United States in 1782.**

Red is a symbol of valor and bravery.
White symbolizes purity and innocence.
Blue signifies vigilance, perseverance, and justice.